BridgeConX is Your Bridge to the Future!
The BridgeConX team has extensive experience working with existing medical systems and can likely craft a custom solution to integrate our platform with yours, or help better integrate your existing systems with each other. In either case, we'll provide our best recommendations and find a solution that works for you and your staff.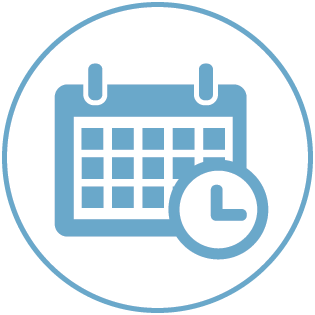 Scheduling
Where there is HL7 cooperation, information from the physician practice can be brought in electronically to populate schedule and demographic information. The Scheduler is very dynamic, allowing for multiple locations and resources to be scheduled within and across entities. Very helpful in Anesthesia Scheduling and Staffing Scheduling. Automated text message goes out to PRN staff whose response automatically updates the work schedule.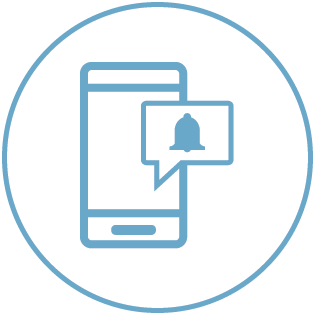 Insurance Verification
Automated Insurance verification performed and brought back into a queue with a status as to available benefits. Contracted rates can be loaded into system so that the exact amount owed is calculated and an automated call sent out to patient. For those benefits you can only get over the phone? – Patented technology that sweeps insurance verification benefits from insurance company audio systems. Also, allows your staff to interact with remote insurance phone systems with a simple click.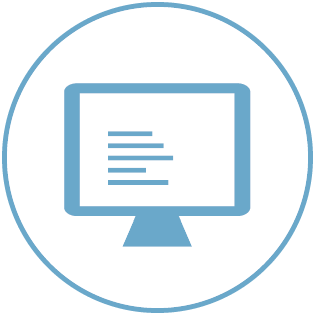 Displays
Tracks status of Patient throughout facility. Example, Registration started, Registered, Pre-op, In Procedure, Recovery, Discharged – Helps with patients knowing the status of their loved ones and does not need to ask reception for status. Prevents overhead paging for patient ready for pre-op, pre-op nurses watch for the patient status to turn green and then they know to go get the patient. Physicians and staff in the procedure area can see at a glance where their patients are. A late call automatically generates from system if a patient is not there by the requested time. Displays also for clean and dirty rooms. These can integrate with in-room push buttons.  Data from this system can track patient wait times at all intervals for patient satisfaction.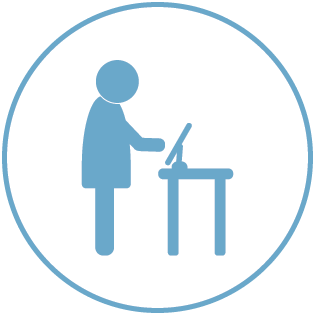 Patient Check In & Paging Kiosk
Can detect if patient has completed paperwork online. Patients who do not fill out paperwork on line, their paperwork can print at kiosk with QR Code to later scan straight back into system or these patients can be given a tablet for a totally paperless option.
Patients can specify contact SMS or email information for themselves and family members and drivers. Staff can easily notify interested parties thru a simple click and send messages directly to the correct parties to let them know when their loved ones are ready to be discharged.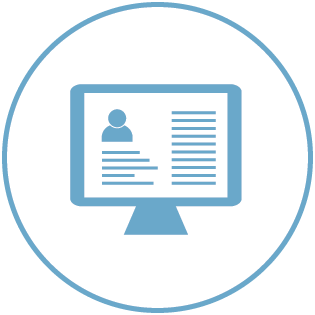 Patient Portal
Patient is able to log in and complete paperwork. This information is automatically pre-populated with information on the patient from the physician practice's system where an HL7 connection is allowed. An email and text can be sent to patient's. The portal can collect data that is both demographic and clinical. RN's can work from a queue that lets them know the status as to whether the patient has completed all the questions. The information flows back into the PM system if BridgeConx or other PM Systems where there is an HL7 connection or EHR.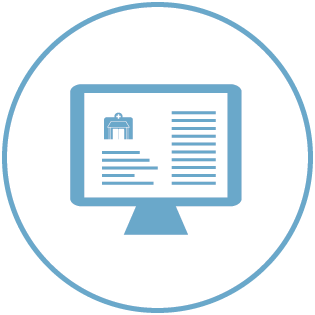 Practice Portal
Your Doctor's Scheduler's can view their schedule with the ASC and can reschedule, cancel or create a new appointment right thru the easy to use web interface.
Knows your Doctor's block time and allows for automatic scheduling inside that
Can request an appointment outside of block time
Can easily verify a DOS without cumbersome faxes or phone calls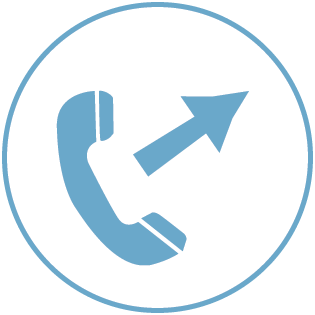 Automated Calling System
Can notify of financial responsibility and other pertinent information. Calls are seen in a queue and status as to whether it left a message with a live person or machine and how much of the call was listened to.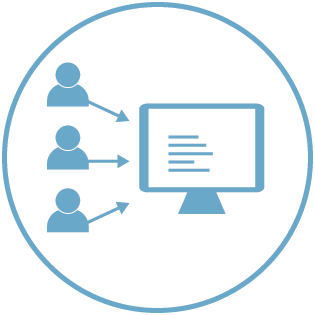 Lead Manager
Using submissions from your current Contact Us form, or one we can provide for you, new lead information can be populated into the BridgeConX Lead Manager.  Using Lead Manager, your staff can easily keep track of a lead's status, request notes, request that insurance verification be performed, and schedule a lead for an appointment. Depending on specialty requirements, it can screen potential patients for procedures. Such as calculating BMI etc. to pre-screen leads.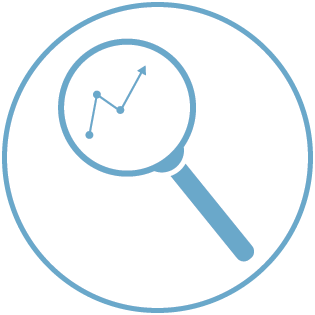 Anesthesia EMR
Tracks the patient thru the entire patient encounter and is fully integrated with the anesthesia monitor to automatically chart and capture data.